My brother was here this past weekend, into Monday. He asked if we could make cookies on Monday and I said, "Um. Yeah!" My oldest daughter picked Monster Cookies, of course she would. I'm pretty sure she looked at the picture of the cookie, knew I didn't have everything to make it and decided that was what she wanted. She loves to shop, it gave her an opportunity to go shopping.
I have never made monster cookies. Crazy, right? Never had them, never baked them. This was a good opportunity to try them. I have to give it to my oldest, these looked really good. Well done to both my brother and child 1!
Monster Cookies
Adapted from Paula Deen at the Food Network
3 eggs
1 1/4 cups packed light brown sugar
1 cup granulated sugar
1/2 teaspoon salt
1/2 teaspoon vanilla extract
1 12-ounce jar creamy peanut butter
1 stick butter, softened
1/2 cup multi-colored M & M's
1/2 cup semi sweet chocolate chips
1/2 cup peanut butter chips
1/2 cup chopped hazelnuts
2 teaspoons baking soda
4 1/2 cups old fashioned oatmeal
Preheat oven to 350 degrees Fahrenheit. Line cookie sheets with parchment.
Cream eggs and sugars. Beat in salt, vanilla, peanut butter and butter and mix until that is well combined. Stir in baking soda and oatmeal and then, by hand, fold in M&M's, peanut butter chips, and chocolate chips. Drop by tablespoon full on to baking sheet and bake for about 10-13 minutes or until golden brown.
My brother and I agreed, these would be fantastic with some coconut in them, so if you have some, throw in a handful or two!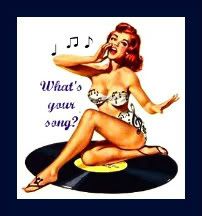 And since today is Thursday, for my youngest, who doesn't always get to help bake, her favorite song:
Head on over to Goodnight-Moon and check out all of the amazing music choices from my fellow bloggers!